| | |
| --- | --- |
| | CAMERON'S Brewing Headlines Oakville Fall Classic |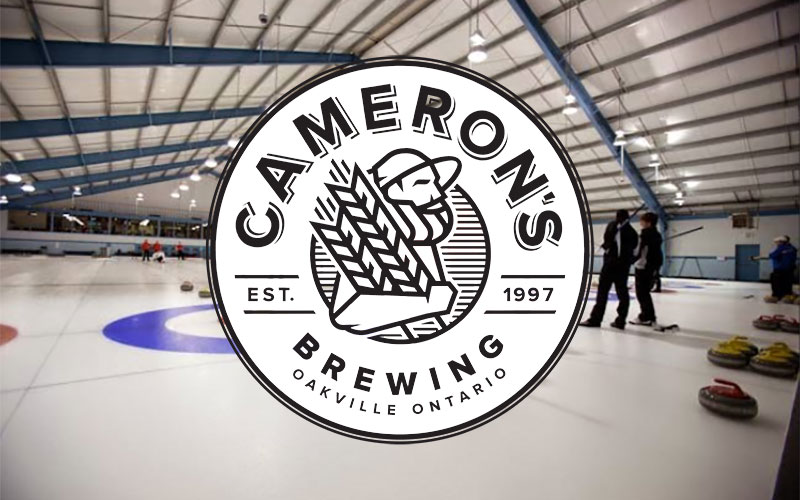 Oakville's own CAMERON'S Brewing Company has come on board to sponsor the CAMERON'S Brewing Oakville Fall Classic, the first Canadian event on the 2019/20 World Curling Tour schedule.

The Oakville Curling Club hosts the CAMERON'S Brewing Oakville Fall Classic in Oakville, Ontario, and features a strong International field with teams from 12 countries including reigning Women's World Champions Silvana Tirinzoni from Switzerland. Admission is free all weekend with games beginning Friday morning, and the Championship Finals held on Labour Day Monday at Noon.

"We are thrilled to be part of the inaugural CAMERON'S Brewing Fall Classic! Supporting the great sport of curling and partnering with the Oakville Curling Club is a match made in heaven," said Clint Israel, Director of CAMERON'S Brewing.

CAMERON'S is committed to brewing beer of exceptional taste and quality. Its brewing experts relentlessly pursue the development of new styles and the perfection of its classic ales and lagers using the world's finest all-natural ingredients. CAMERON'S award-winning products have been recognized over 240 times at local, national and worldwide brewing awards.

Joining Tirinzoni in the women's field are 2018 Olympic Silver Medalist EunJung Kim of Korea, making their return to the ice after being missing last season.

2-time World Champion Binia Feltscher (Switzerland), 2018 Players' Champion Jamie Sinclair (United States), 2012 European Champion Anna Sidorova (Russia) and 2014 Olympic Bronze Medalist Eve Muirhead of Scotland will also be participating this weekend.

The men's field is highlighted by last weekend's World Curling Tour Baden Masters Champion Yannick Schwaller of Switzerland, with Canada's Scott McDonald (2019 Ontario Champion) and Kirk Muyres (2019 Saskatchewan Champion) in the field along with World Championship representatives Jaap van Dorp (Netherlands), Yuta Matsumura (Japan) and Joel Retornaz (Italy).

"We're excited to have CAMERON'S Brewing join us to help support the growth of curling in Ontario as this event makes it possible to host so many great teams from around the world," said event chairman Gerry Geurts.

CAMERON'S remains true to its roots, with a dedicated team of beer experts committed to brewing quality, award-winning, locally crafted-beer.

"CAMERON'S will be on tap all weekend at the Oakville Curling Club and we're all excited to sample some of their great products throughout the event," added Geurts.

CAMERON'S is currently available at The Beer Store, LCBO stores, Grocery Stores and on tap at many bars and restaurants. For more information about CAMERON'S check out their website at www.cameronsbrewing.com.